Our Preliminary Teleradiology Reporting Services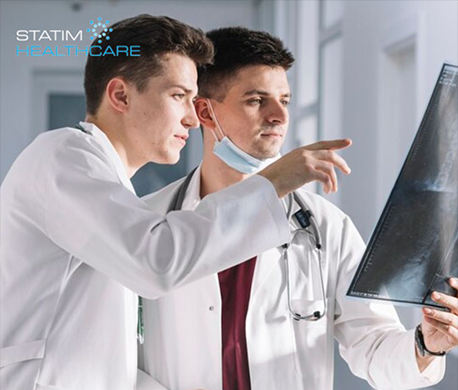 Radiology interpretations are classified into two types: preliminary reads and final reads. A preliminary read covering all pertinent and critical results is provided for emergency room and other emergency patients.
We have seen a wide range of requirements as an experienced radiology report terminology preliminary service provider, including Neuroradiology, Paediatric Neuroradiology, Mammography, Thoracic Imaging, Nuclear Cardiology, and Musculoskeletal Radiology.
We provide the following preliminary teleradiology reporting services as a renowned Preliminary Teleradiology Reporting Service Provider:
Sub-Specialty Teleradiology
Abdominal MRI including MRCP, Body Imaging, Cardiac CTA, CT Colonography / virtual colonoscopy, Emergency Radiology, Dental Imaging including Cone Beam CT, Musculoskeletal Imaging including MRI, Genitourinary Imaging, Oncology Imaging, Neuroradiology, Thoracic Radiology, Paediatric Imaging, Vascular Imaging, and other tests are included in our preliminary subspecialty reading.
Why Is Preliminary Teleradiology Reporting Required?
In a rapidly changing competitive market, a radiology report terminology preliminary solution assists healthcare providers in remaining competitive and relevant. This entails more than merely having radiologists available for late-night radiology interpretations. It entails collaborating with a practice with the capacity and scope to become a long-term and valued partner for your imaging needs. We assist our clients in improving patient outcomes by identifying and prioritizing high-risk emergent cases. In the process, we assist in developing stronger ties with referring physicians and hospital partners, increasing the total value of the healthcare environment.
For a variety of reasons, most healthcare practices require radiology report terminology preliminary. The most important point is that it permits patients to begin treatment as soon as possible. It has the following benefits:
Actionable Report
It provides a precise response to the referrer's inquiry. This is crucial because it guarantees patients receive clinical decisions as soon as possible.
Patient safety
Radiology preliminary reports guarantee that imaging investigations are completed accurately, on schedule, and with actionable results. This makes a substantial contribution to ensuring and optimizing patient safety.
Trained Professionals
Radiology preliminary reports are provided by radiologists who are competent in imaging investigations' analytical and interpretation skills. This ensures that the interpretation is accurate and reliable.
Availability of Cutting-Edge Technology
Companies that provide radiology preliminary reports use the most contemporary technologies available to give reports. AI-based technologies aid in more accurate illness quantification.
Time-saving
Radiology preliminary reports are available rapidly. The turnaround time is between 20 and 30 minutes, which allows doctors to start therapy as soon as possible.
Preliminary Teleradiology Reporting Procedure We Follow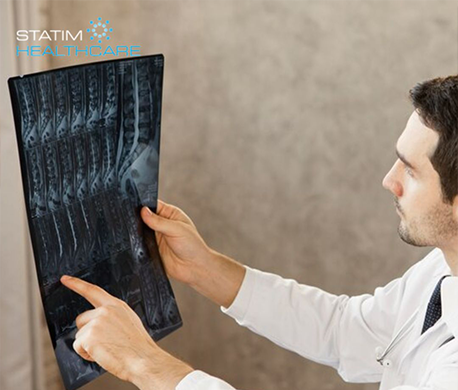 A good teleradiology system comprises three essential components:
An image recording and transmission station
A regulatory-compliant transmission network
A receiving station
In addition to preserving complete security and regulatory compliance, we provide our radiologists with high-quality clinical display screens. We make every effort to keep our display screen on par, if not better than our clients. The following are the steps in our preliminary teleradiology procedure:
Downloading Images uploaded to the PAC system
Providing a team of Tier-1 radiologists access to the downloaded images
Tier 1-Junior Radiologist reads the image and interprets it.
The interpretation is passed on to the tier 2-Senior Radiologist, who reads the image and validates the preceding interpretation.
After validation, the Preliminary Report is emailed to the customer or submitted to the PAC system.
The Board-Certified Radiologist is intimated about the reviews so that he can give a final review and sign off.
Why Outsource Preliminary Teleradiology Reporting Services to Statim Healthcare?
As a radiology interpretations service provider, we assist you in providing the necessary boost to keep your operations going at all times. While individual practices rely on us for accurate reporting, large hospitals, radiologist groups, and diagnostic centers with board-certified radiologists rely on us to handle the increasing volume of radiology interpretations they must deal with on a daily basis. Our radiology interpretations model is divided into two stages. A young radiologist analyzes the image and reports it in Phase-1 reporting. A senior MD radiologist reviews the image and interpretation and sends it back to your radiology panel for final approval. These reports are formatted in accordance with the client's specifications. There are numerous advantages to working with a reputable radiology interpretations service firm like us. These are some examples:
Costs
Well-Defined Workflow
Well-Defined Quality Control Program
Correct Wording
One-to-One contact
Performance Review
Reliable Report for Prompt Action
Compliance with Changing Rules
Board-Certified Radiologists
Fast Turnaround
Statim Healthcare's radiology interpretations service has aided healthcare providers across the United States. Streamline their services for better treatment. We have board-certified radiologists located all around the world to assist you with your radiological needs.